Do you get a lot of SPAM comments in your WordPress?
If you are getting a bunch of spam comments on your WordPress website, you are at the right place. I wrote a plugin to stop all the comment spam in a single click! Yes, you heard it right.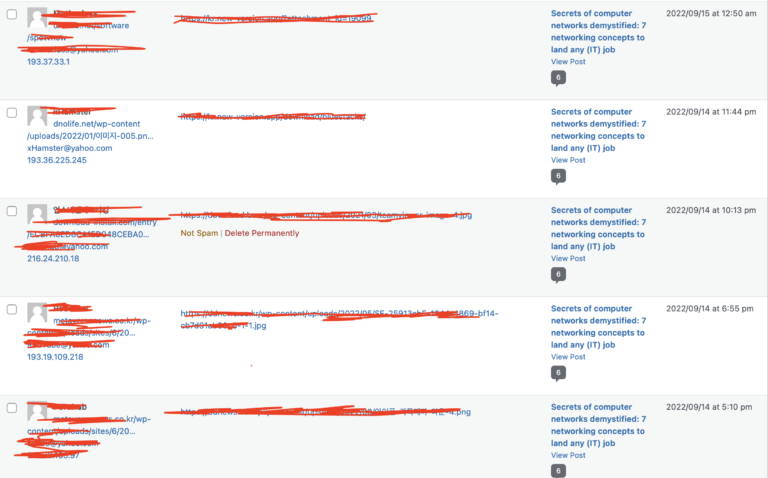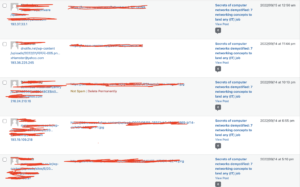 What is the problem?
If you are a WordPress website owner, the last thing you want to spend your time on is going through the tons of comments submitted to your website daily.
Rather than moderating the comments, you can spend that time improving and developing your business further. (Or enjoy some spare time – fishing, horseback riding, or tennis). Your customers pay you for providing them with a service/product rather than cleaning out your spam comments.
Automated bots that submit spam can write hundreds of thousands of daily comments. The more time you do not act against those automated bots, the more significant damage gets caused.
Most comments involve fraudulent links and low-authority websites that can influence your website's Google ranking. You have built an excellent service, and the last thing you want is that Google demotes your WordPress website in their search results due to the bad links.
It is not a fair fight to combat this comments pandemic with "bare hands." That is the battle lost upfront, and you need the right tools.
If you spend only 5 minutes per day manually cleaning the spam and keep doing that over your lifetime, you will spend 3.5 months (non-stop) cleaning out the comments — with this solution; you can have this time back!
Is the TBSC plugin for you?
The Best Spam Comments (TBSC) plugin is made for all website owners who know to appreciate real things in life — time as the most valuable resource. It is for those who understand that you need the right tools for every job. (Try hammering a nail without a hammer).
If you are one of us, this plugin is definitely for you. TBSC plugin promises and delivers only one thing — to stop WordPress spam comments in a single click and give you peace of mind that spam will not repeat.


It has no complex user interface that you need a book to navigate through, it has no user manual to spend time on reading, it works on every version of WordPress, it can be installed as every other WordPress plugin and it has only one button to click on — Activate. You click on it and forget that you have this plugin. (The only way you will know is that you will not receive spam comments notifications because there is NONE of the spam out there — all clean as a newborn).
How about other WordPress plugins that can stop spam? There are tons of those. Some of them are actually very good. The only thing is that you will need to spend hours before you learn how to use them (because of their complex user interfaces and dozens of sections). Also, most of the good ones are fairly expensive (2-3 times) and some of them even ask for third-party vendors such as reCAPTCHA which you have to pay extra. (The higher price is because these plugins are created for profit in big companies that have many employees while I made TBSC for personal use).
Why I created TBSC plugin?
I am just like you — I have a WordPress website I use for business (that I monitor daily). Most days, I used to see the below screen for comments.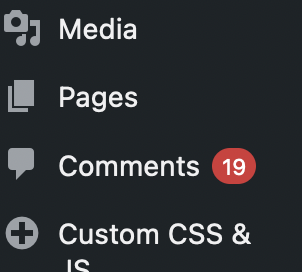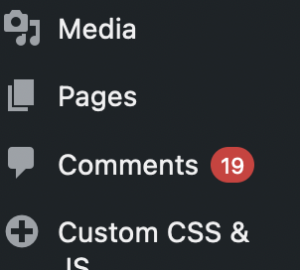 I hoped there would be 19 new engaged readers of my blog (and potential customers), which turns incorrect — these are all SPAM comments. Initially, I combated spam manually and would delete it every day, but it keeps coming back!
Then I reached the boiling point, and since I am a full-stack engineer (more about me), I decided to resolve the spam issue once and for all — that's how TBSC came to this world. Now I know that the comment notification button always shows the actual comments.
I have used this plugin for three months and have received 0 (ZERO) spam comments since I activated it. Also, I shared the plugin with some of my colleagues to test it out, and they said it is "too damn good," and some even bought me a beer.
Since the plugin is excellent in what it does, I decided to let more people use it, and you can be one of them. (Note: I am not listing the plugin in the public plugin directories, it is on request and only for the people who understand its qualities).
Why should you trust that it stops the spam comments?
This is a fair question to ask since there are many online frauds these days. People take your money and never return it; the hard-earned money is wasted. I got scammed a few times (even with all the precautions) and can understand the fear buying online brings.
TBSC is not made for profit as a primary motivation. The primary goal is to help others resolve the spam issue (it may sound naive or cliche, but that's the sincere response).
The plugin worked for many others and will work equally well for you. Here are some of the comments of the people who have already resolved this issue.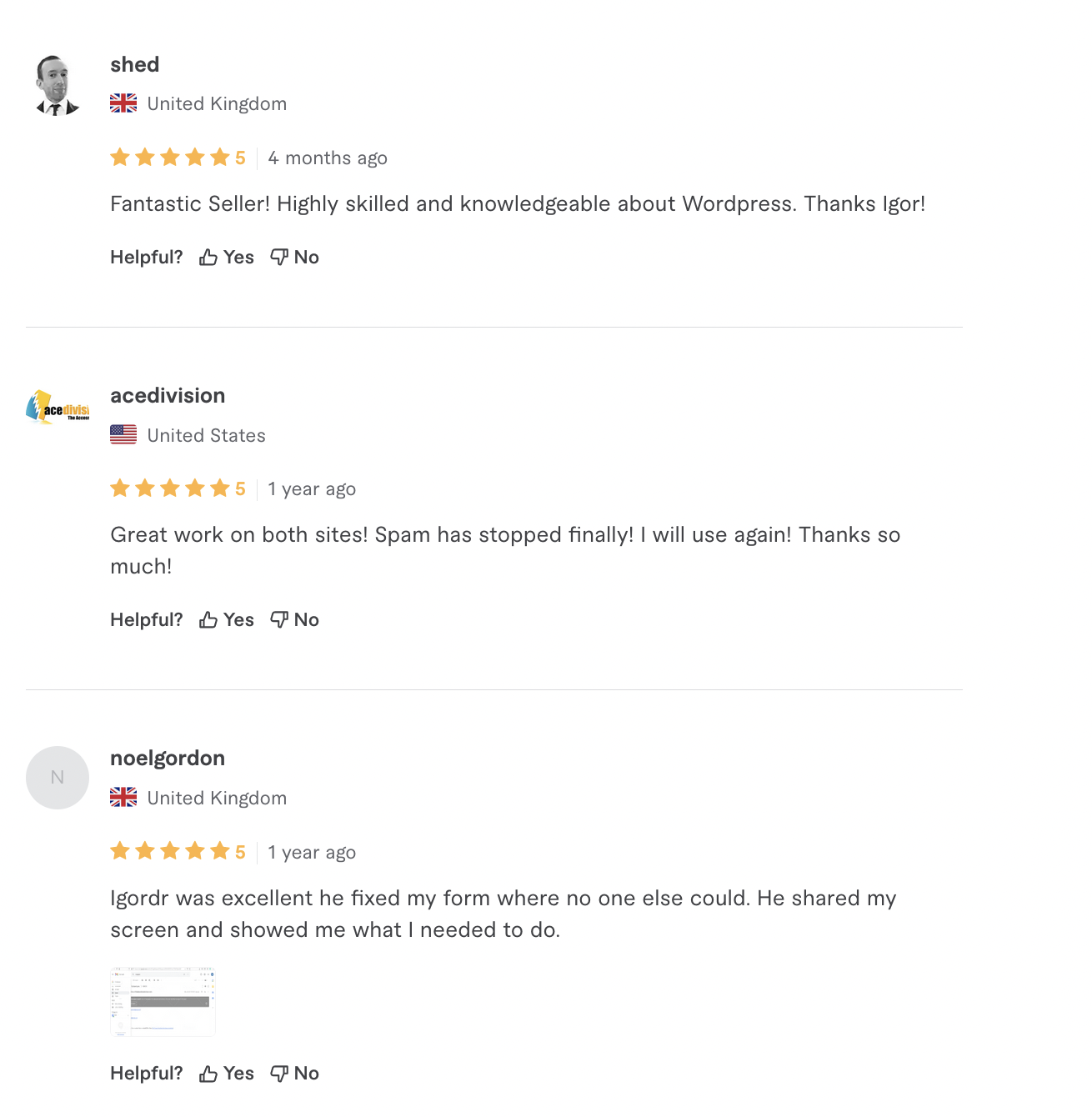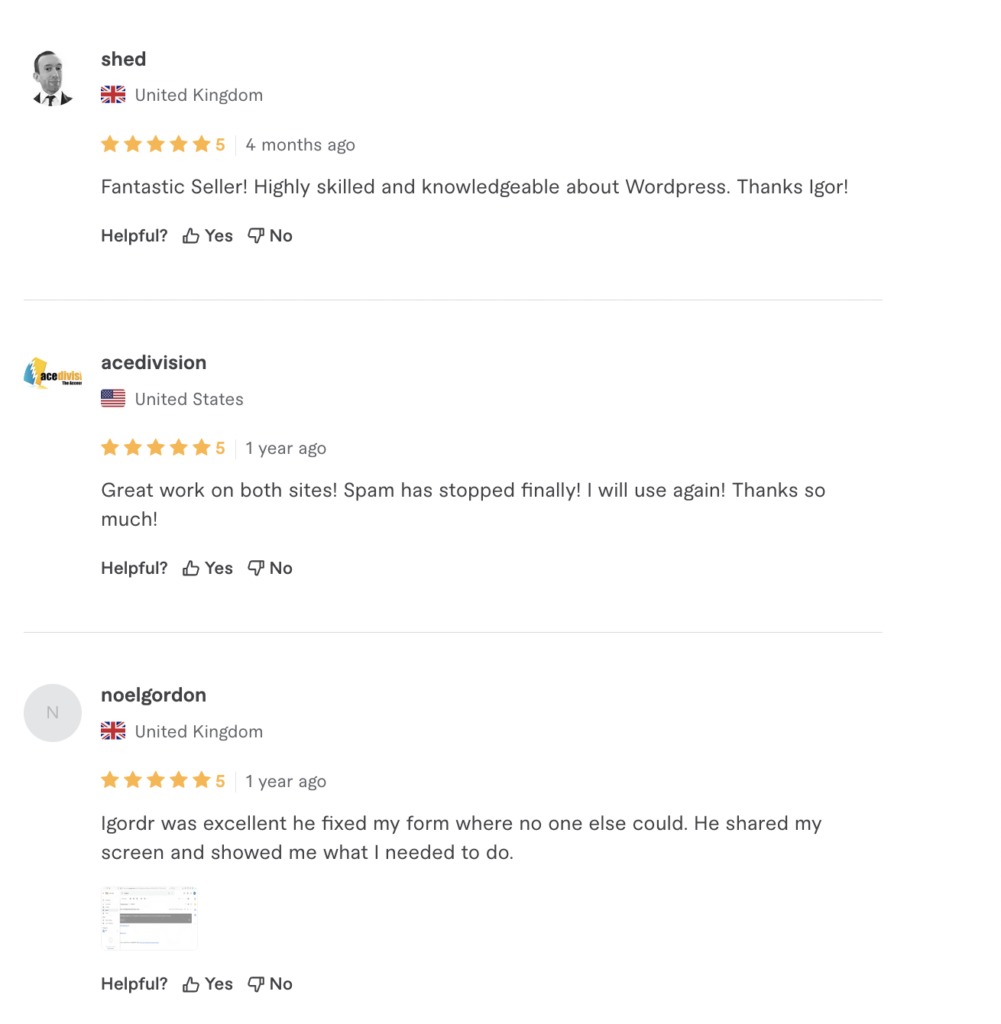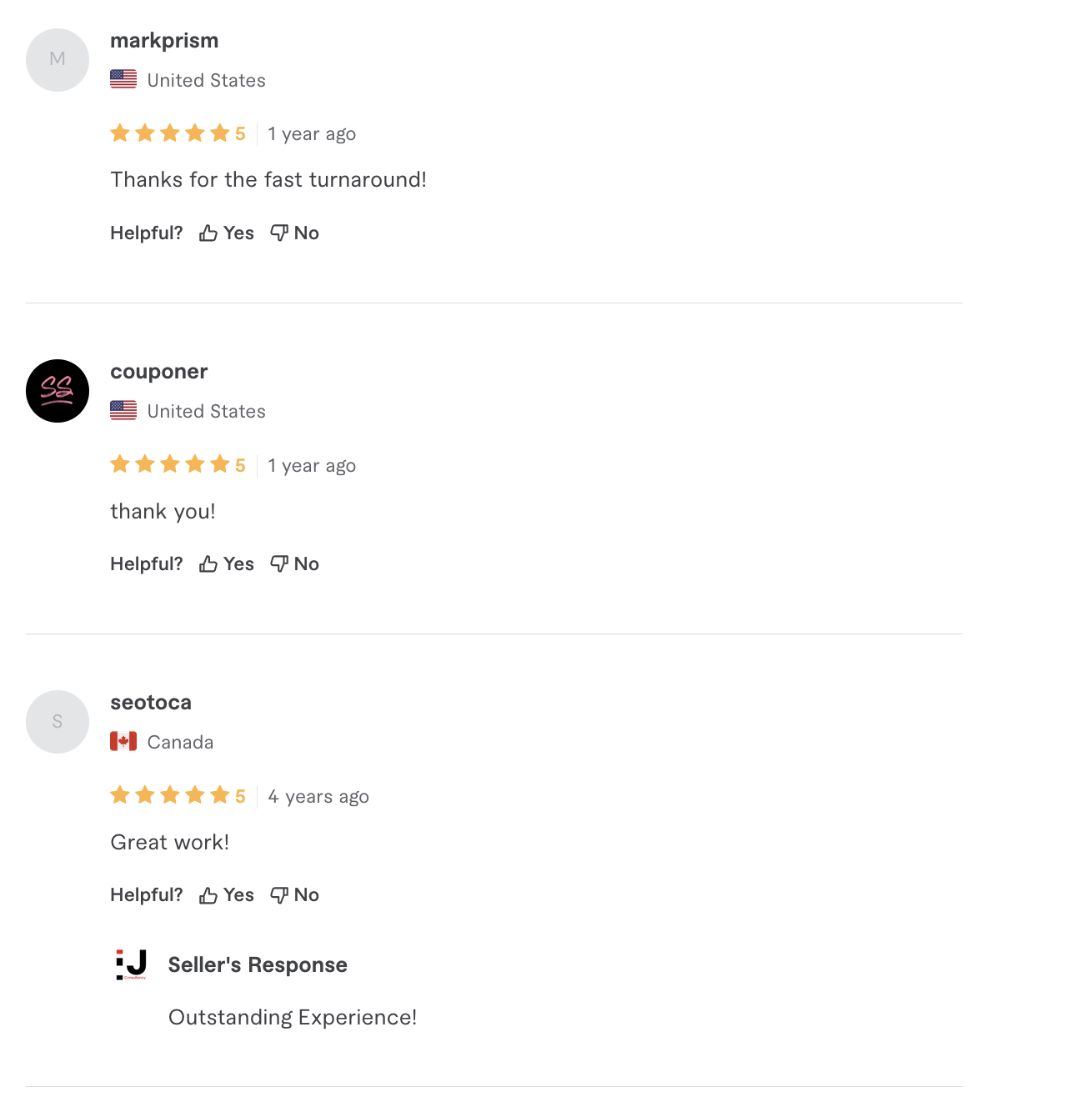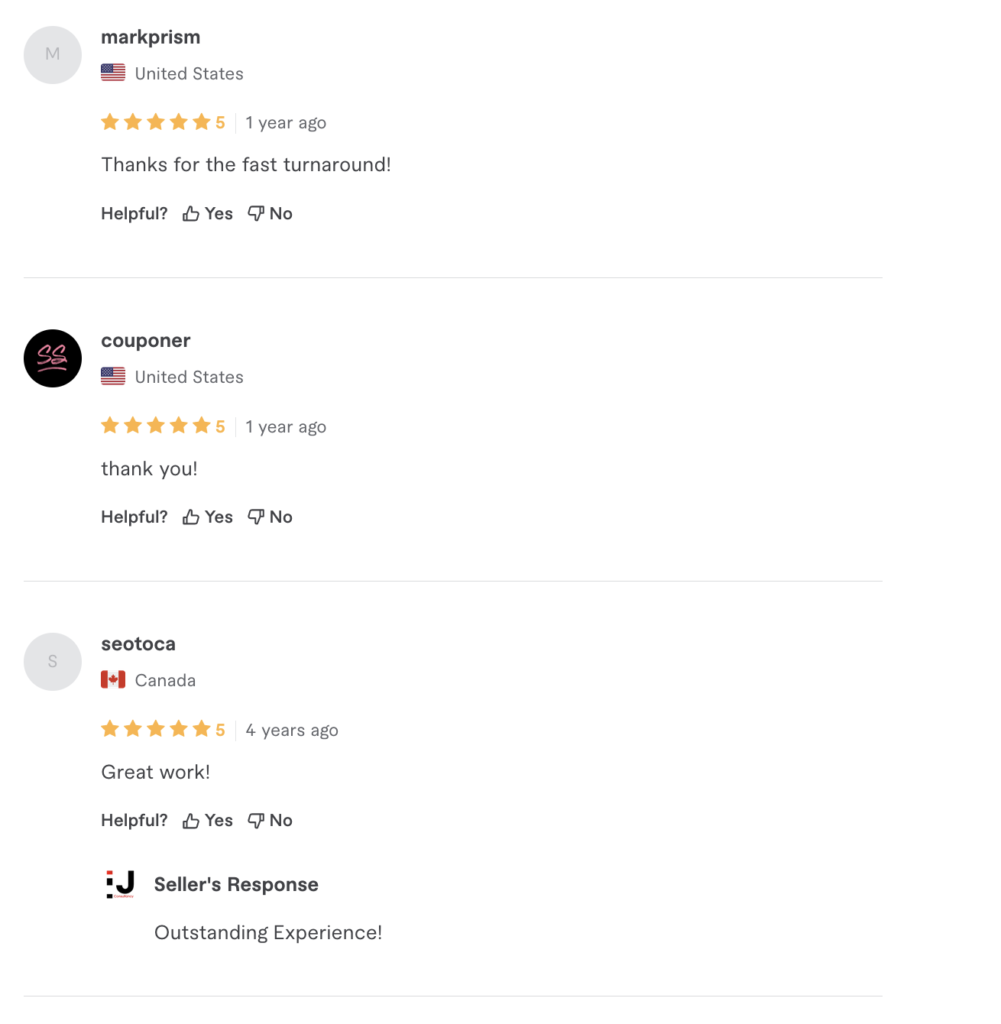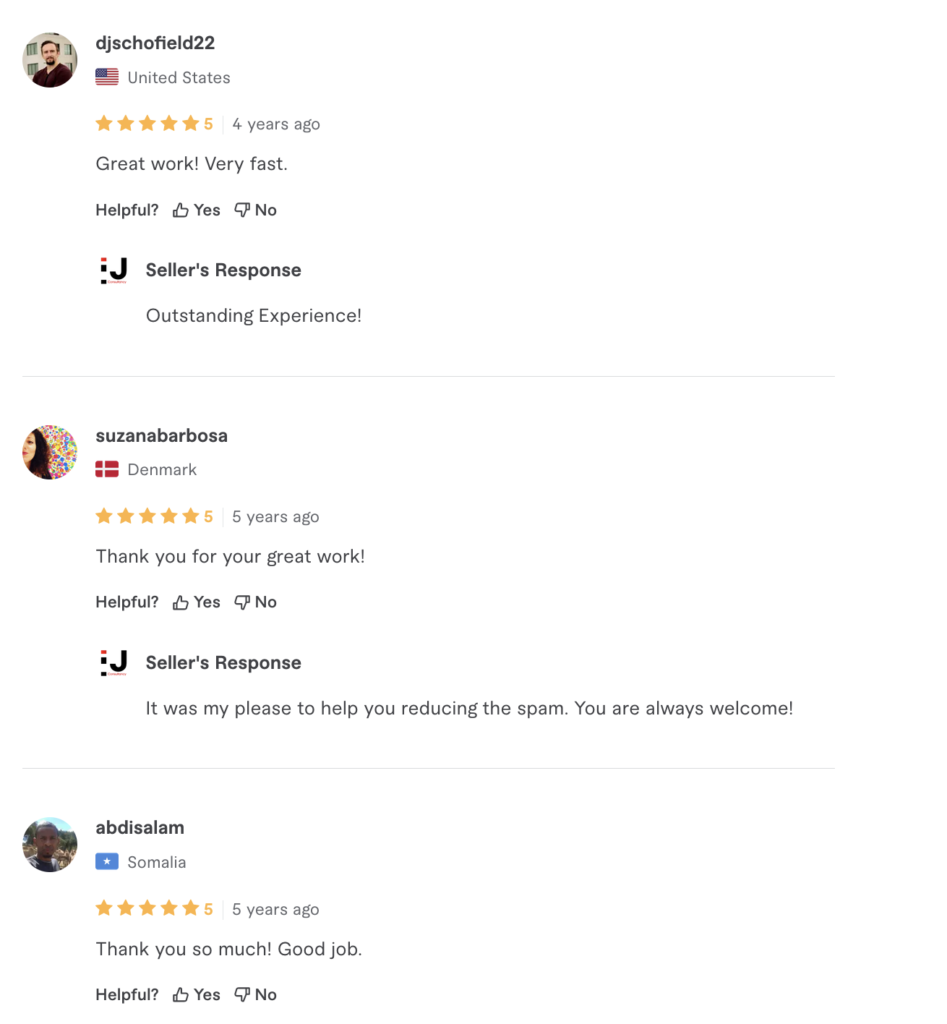 And if you read my bio page, you will see that I have 15+ years of experience as an engineer and have worked for multi-billion tech companies. So I will not risk my hard-earned reputation in the industry by selling a plugin that does not work. On the contrary, it works, and it works like a charm!
With all this, I can assure you this will finally resolve the spam issue and that you do not need to struggle with it any longer—one item less to worry about and off your shoulders. It already sounds good.
Benefits of TBSC plugin
After you buy this plugin from me, here are the benefits you will receive immediately.
Avoid the possibility of Google demoting your website due to comments with bad links
Spend zero time managing/approving the comments and use that time for more meaningful things/people in your life
TBSC plugin is easy to use, and it is activated with a single button click — you are ready to start in seconds
No long manuals with dozens of sections — the only instructions are 1) install the plugin, 2) activate it, and see the spam go away
Save money by using TBSC rather than other (2-3 times more expensive) solutions out there
It works on any WordPress website, so you do not need to update the website to support the plugin
No technical skills are needed or any monitoring of the plugin – you can forget that you have it since it works in the background
The plugin is lightweight, which means that your WordPress performance will not be impacted, and your WordPress will be equally fast
Use the plugin that is created with care and for personal use only — just a few people will get access to it at the end (not a mass product)
With years of experience in the industry, I write top-notch code and hiring an equivalent developer to build a similar plugin for you can cost thousands of dollars. (Code cleanliness is not carried to a greater extreme in any IT company than here).
You get 24/7 email support for the plugin, which means that you will never end up alone troubleshooting an issue
The ultimate benefit is that you are getting a secure WordPress website, a piece of mind, and more spare time — all this while boosting credibility with your website visitors
NOTE: The plugin cannot protect you from your email box spam messages (that you get in Gmail, Outlook, or Yahoo). This is outside of this plugin's scope.
TBSC plugin offer
This plugin is not for everyone. If you have followed me so far, you are one of us. Honest business people (and owners) know that the most valuable resource we can get is time. Here I give you a way to save time by cutting out spam management's tedious (and potentially damaging) activity.
The TBSC plugin can be yours for only $5. (This is less than what you spent on your coffee). You decide for yourself how much your business and peace of mind are worth.
I can tell myself that my business means a lot to me. It is the first thing I think of when I wake up and the last when I go to sleep. I also think of you since my business cannot survive without customers.
To prove that, I will take any returns of the product if you are not happy with the results in the first 30 days. No, I am confident I can extend it to 3 months. YES, 3-month no-question asked warranty. Come back any time, delete the plugin, and I will return you the full amount you paid ($5). I personally guarantee that the plugin will work and that you will be happy.
I have also intentionally left a way where you can "rip me off" with this plugin. There is no serial number or alike system to follow if you deleted the plugin. You can stop your subscription after a while, get a refund and install the plugin again. I trust so much that you will be too happy with the product that you will voluntarily pay for its price.
Grab your seat now and subscribe. $5 in total, risk-free no-question-asked guarantee for 3 months. Since giving away is good (it comes back in multiples), if you subscribe immediately I am also going to send you 10 golden resources PDF to get started in IT engineering for FREE (you can share it with others). To make the offer even better, you will get 24/7 email support for the plugin free of charge. (Note: I am obliged to support the plugin for at least one year since your purchase date).
If you do not buy this plugin, you will:
Keep getting tons of spam every day and spend up to 3.5 months over your lifetime in the meaningless activity of the spam management
Remain engaged in the tedious activity and become increasingly frustrated since the spam is only going to get worse
You are risking that Google picks up those bad links from the comments and demotes your website from their search results
Spend much more money on equivalent solutions that might not work as well as this plugin
You will not get the ten golden resources guide to starting in IT engineering that you can benefit from greatly